Fire: An element that has been around since the dawn of time and has always held a certain quality that draws us in. However, our modern relationship with fire has become a little more complicated - used more frequently now for creating ambience or a design focal point than being a crucial factor in our survival.
Adding Spark to Sophistication
Junction Moama, a restaurant and dining space located on South Australia's Murray River, prides itself on using local produce to create superb food, wine, cocktails and craft beer, and providing a stylish venue for friends and family to gather to enjoy these specialties.
Industrial Panache
Key to a complete redesign of this waterfront restaurant venue was ensuring the dark interior didn't suck the energy — four EcoSmart flames centred around an industrial style support beam gave the [M]eatery the anchor it needed.
Firing Up Design
NA showroom needs to put its best foot forward to leave the best impression on visitors — luckily the Architects of Fire in Germany knew two EcoSmart burners would create the best aesthetic for the Hoflehner Interiors showroom.
Fiery Theatrics
Drama, glamour, music and movement - these are just a few of the concepts three EcoSmart Stix fireplaces brought to life in a redesigned boutique hotel in the heart of downtown Chicago.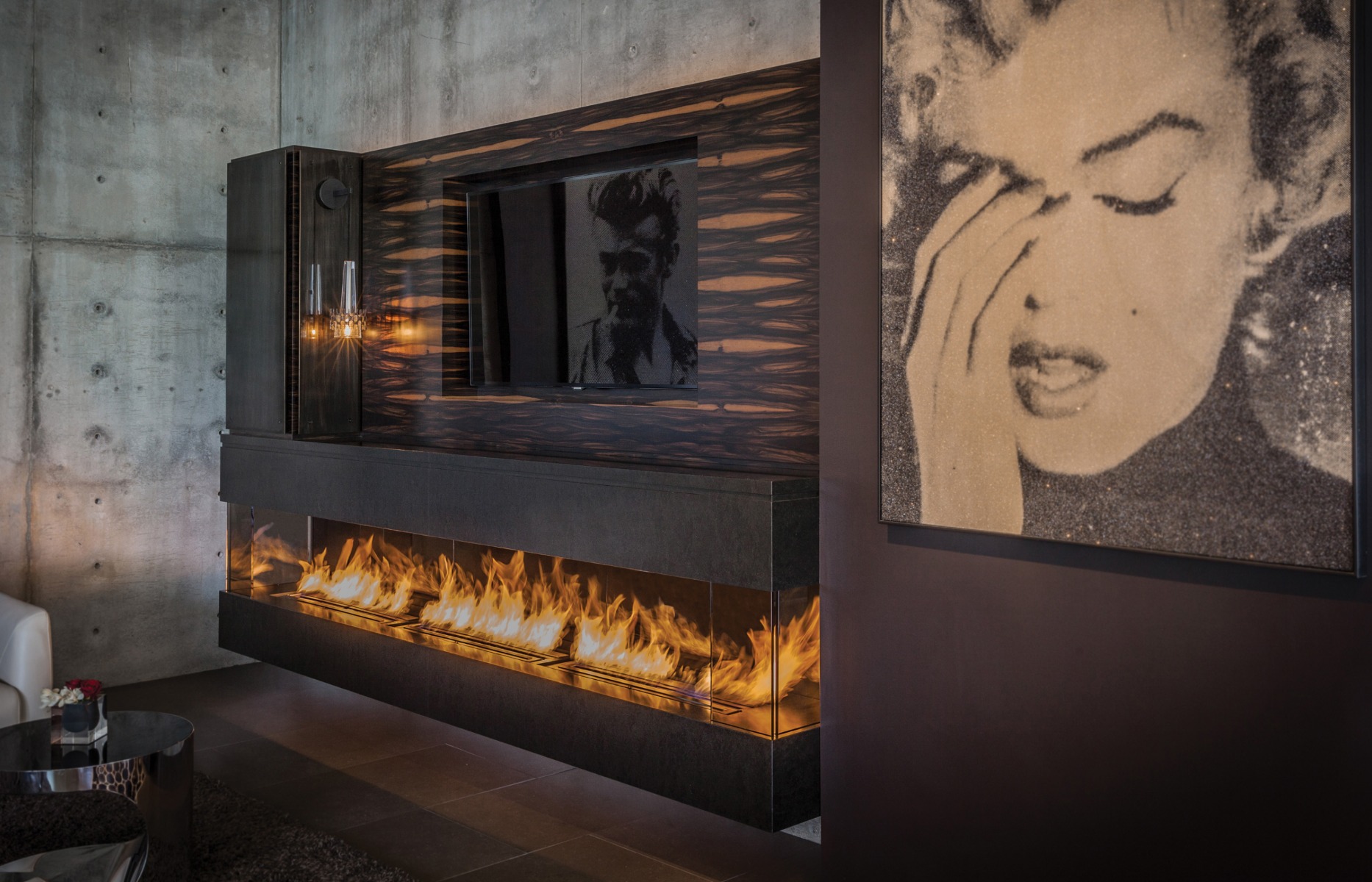 Ribbon of Fire
Warmth and ambience are hard aspects to introduce to a living space built from concrete, steel and glass. However, the design flexibility an EcoSmart burner gave designer Jeffrey Strnad the license to fit the brief perfectly.
Gathering Place
A custom-made winter holiday decoration for an American marketing company is taken to the next level with a large EcoSmart burner featuring glass paneling — decorations don't always have to be traditional!