A fit for every project
Providing endless design flexibility and installation freedom to interior designers, architects, builders, landscapers and homeowners, EcoSmart's Flex Fireplace Series ensures your next commercial project or residential renovation includes a captivating fire feature.
Beyond warmth and ambiance, Flex Series creates a luxurious focal point, adds character and interest to the room, and helps define layouts and use of space.
The 8 iconic flex styles
EcoSmart's Flex Series offers unprecedented choice and flexibility. From small to large, residential, commercial or hospitality environments we make it easy to achieve your interior design vision with our flueless fireplaces.
Single sided
Traditional in concept, but modern in materials and clean linear lines, our single sided fireplace features one open side creating a striking focal point.
Left or right corner
With two open sides, left or right corner fireplaces act as a centerpiece from one perspective of the room and an accent from another.
Bay
A highly sought after style, Bay features three open sides for a simple, yet striking look that is enjoyed from many vantage points.
Double sided
Our double-sided fireplace features two open sides, dividing the space of a room while sustaining visual and light flow in between two areas.
Peninsula
With three open sides, Peninsula is a statement piece of furniture and creates unobstructed views to be admired from anywhere in the room.
Island
Framed above and below, Island features four open sides creating the appearance of a floating flame and dramatic visual impact.
Bench
Open on all sides, the entire viewing area of Bench is dedicated to the flame, creating a harmonious blend of the traditional fire pit and contemporary fire design.
How to choose yours in 3 simple steps
Want to learn more about our Flex Fireplaces? Visit our Flex Series page or contact our team.
Flex key advantages
Our Flex series offer one of a kind fire solution that adds versatility, value, and quality to any installation. Flex fireplaces allow you to create a vent-free fire tailored to your aesthetic and installation requirements. Below are just a few advantages to choosing EcoSmart Fire's Flex Series.
True zero clearance
Flex Series provides the ultimate creative freedom. Easily install directly into wood framing and finish with the material of your choice - combustible or noncombustible.
Indoor or outdoor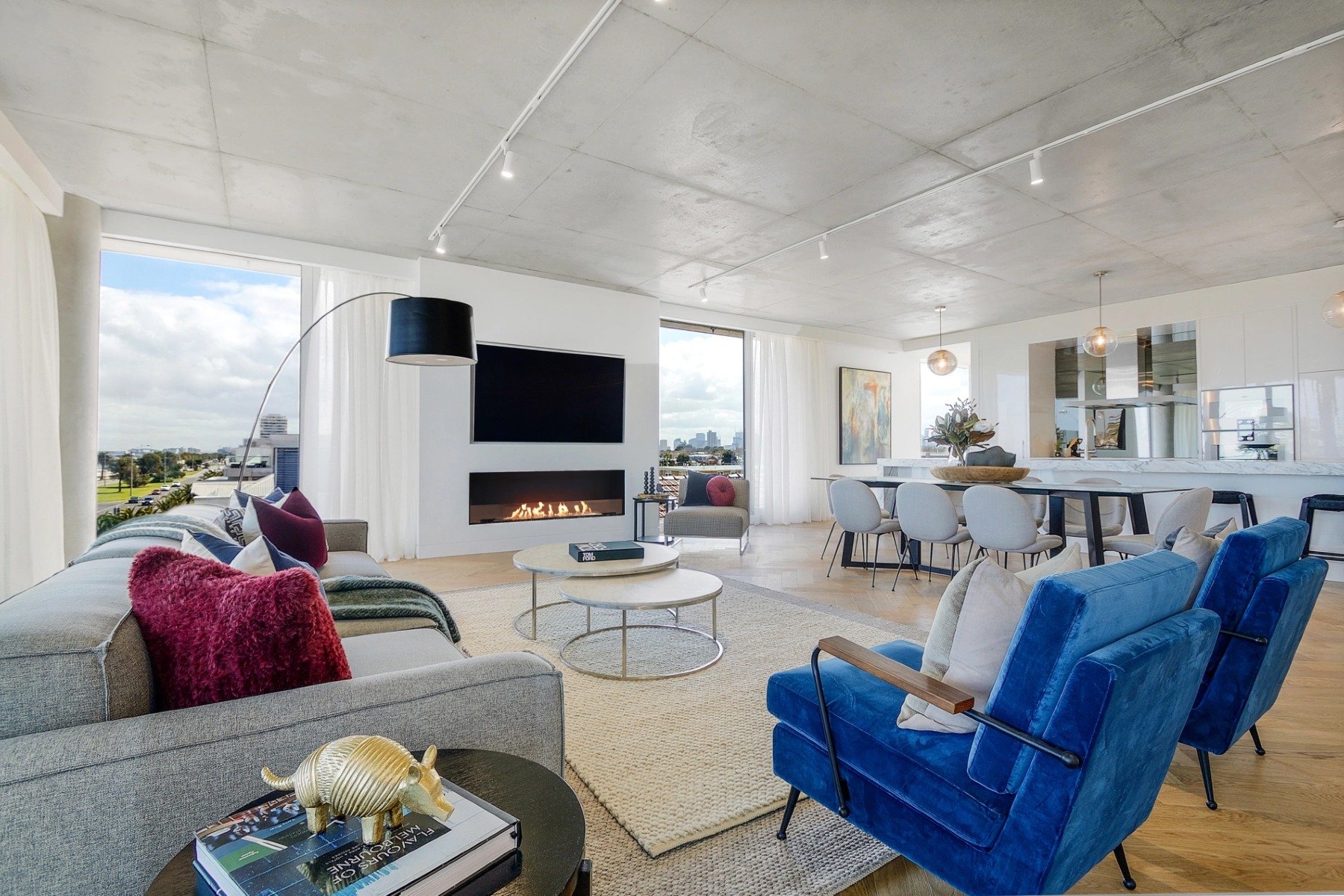 Powered by clean-burning e-NRG ethanol fuel, Flex is suitable for indoor or outdoor installation. Ethanol is a sustainable fuel choice made by fermenting plants like sugarcane or corn.
Cost-efficient
With no gas line, no electricity, and no venting required, Flex delivers a savings of up to 80% when compared to a gas fireplace.
Easy & fast installation
Flex installs in under one hour and requires virtually no assembly. Simple place in the desired location and secure into position.
Exclusive decorative box
An optional configuration for select firebox lengths. Fill with any non-combustible accessory or choose our eye-catching log sets available in Brass or Copper finishes.
Luxurious steel construction
Flex features a timeless smooth black finish with a zinc sealed steel construction powder coated with super hi-temp black paint to prevent rusting.
ISO Certified & UL Listed
Every Flex Firebox is manufactured to ISO 9001:2008 standards to ensure the highest quality, safety, and efficiency. All fireplace burners are UL listed.
Other Flex benefits
No gas, no electric
No chimney or venting
No hole in envelope of building (no potential for future water leaks)
No "call backs". It works and works and works
Works in a power outage
Eco-friendly
Flex fireplaces vs gas fireplaces
Top 3 reasons why homeowners, builders, architects and designers choose Flex Series over Gas Fireplaces.
1. Easy installation
Powered by clean burning bioethanol fuel, Flex Fireplaces require no gas line, no electricity, no venting, and no hole in the envelope of the dwelling. Just secure the fireplace in the framework, finish the surround, and it's ready for use.
2. Design freedom
We developed Flex Series as a time saving and cost effective solution to building a custom fireplace. Flex features 150 ready to go fireplaces that fit the needs of almost any project. With no venting and a zero clearance construction, you can now install a fireplace where you never could before - making it ideal for new construction and remodel.
3. No call backs
Gas fireplaces require servicing every 12-18 months and can have costly repairs. With no inaccessible moving parts, Flex Fireplaces are maintenance free. Flex even works in power outages for the ultimate reliability.